To login in to your Member Portal, use the link below:
Click here
You will see this screen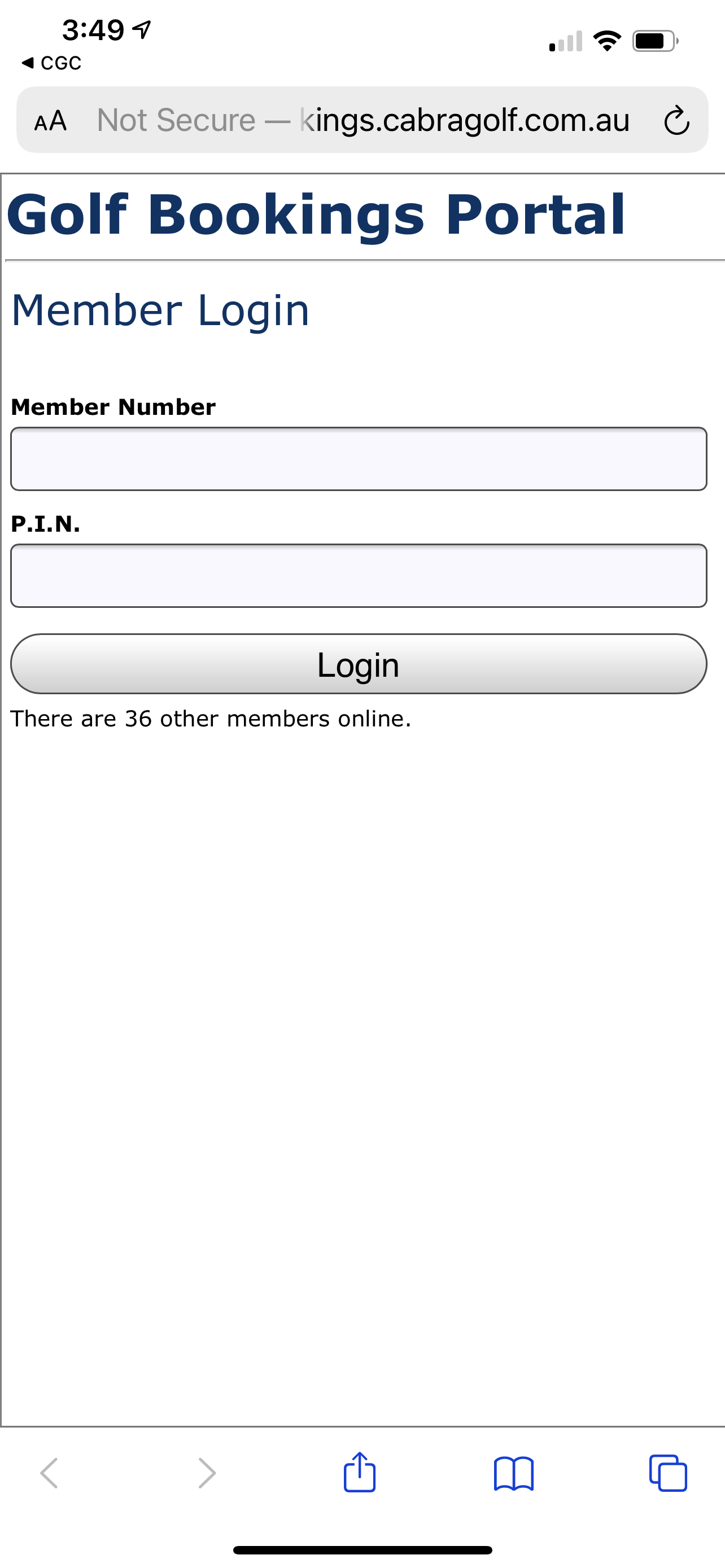 Enter your Member Number on the first line and then your PIN
The Member Portal provides member access to the following:
MY PROFILE – here you will see displayed your personal details – Phone number, Address and if you wish Occupation and Employer. Contact Reception to update any details.
MEMBER SEARCH – you can search by Member No. (Place 0 before the member's current four digit Member Number in the search field or you can select the Alpha Character, shown below the search field, of the member's surname and a list will display of members whose surname starts with that letter. Useful for finding somebody's Member Number.
BALL LEDGER – here will be displayed the number of golf balls you have won during competitions and have not collected.
TEE BOOKINGS – you will be able to make, cancel or review tee bookings for any competition or social golf booking you have made.
RESULTS – displays past results in date order with the most recent date at the top of the list.
CONSTITUTION – here is our Club's current constitution for you to read and understand as required
FINANCIAL RESULTS – here is our Club's financial results for the previous financial year.