Davo's Trattoria Italian Restaurant welcomes you. We are a dual award winning family restaurant considered to be one of the best in Southwest Sydney.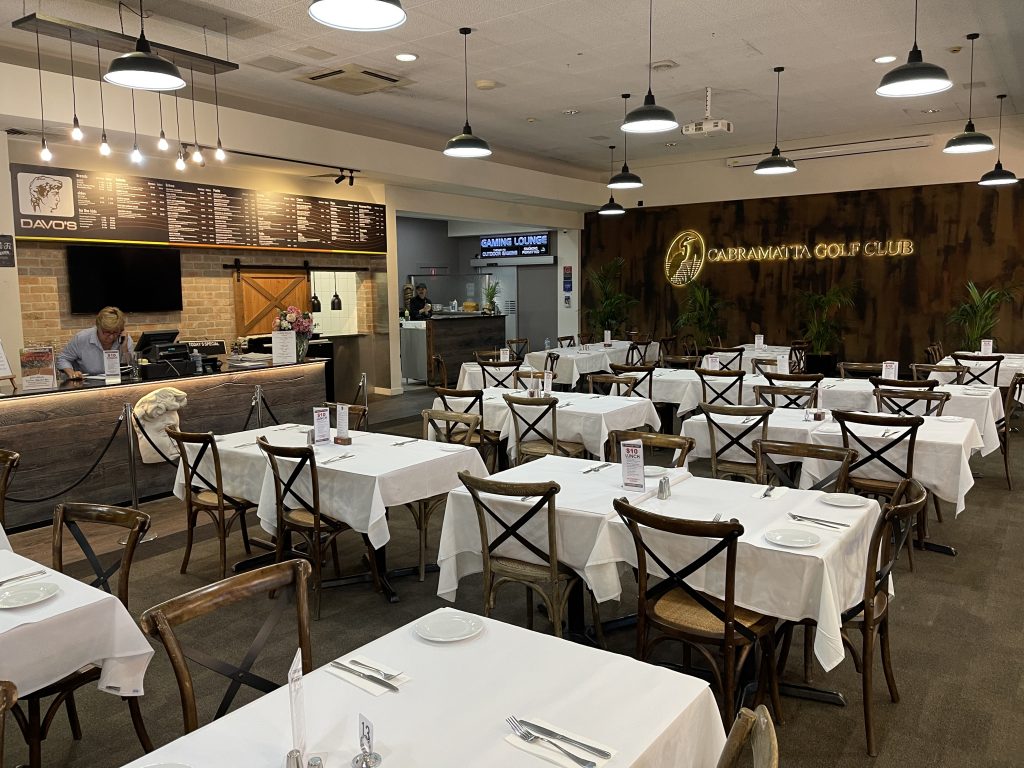 Established in 1990 and now located in Cabramatta Golf Club – Corner Cabramatta Road West &, Cumberland Hwy, Cabramatta, we are regarded as a most hospitable and welcoming restaurant with a rustic and tuscany feel.
We offer an extensive menu of affordable, quality and delicious authentic Italian recipes and also a selection of traditional wood fired pizzas delivered to the table with exceptional friendly service.
Davo's Trattoria is a welcoming and warm meeting place that has captured the spirit of 'Trattoria' and is available for private and business functions and special occasions such as christenings, weddings, birthdays and anniversaries. We can accommodate up to 150 persons offering a wide range of excellent menu options that provide a quality function at an affordable price. We also provide a take away and home delivery service for most of our menu items.
So check out our menu and come and enjoy the warmth of Davo's… we are sure you won't be disappointed.
Trading Hours
Lunch: Thurs, Fri, & Sunday
12pm – 3pm
Dining: Wed – Sunday
5:30 pm to close
Sundays available for functions